Note: This article's statistics come from third-party sources and do not represent the opinions of this website.
It's no wonder that the US is home to more than 140 million pet owners—animals can bring so much life and joy into households. But which pets do Americans love most?
We've uncovered some interesting facts about the nation's favorite furry, scaly, and feathered companions. Get ready for an insightful glimpse at what kinds of animals are most popular in the US!
Click Below to Jump Ahead:
---
10 Popular Pet Statistics in the US
---
General Statistics on Popular Pets
1. Dogs are the most popular pets in close to 70 million homes throughout the US.
(APPA)
With 69 million homes across the US housing a dog, it's no surprise that they're one of the most popular pets around. For centuries, these four-legged furry friends have been man's best companions, and it looks like that's still true today!
This number easily surpasses cats by nearly 20 million, proving that our love for dogs is still going strong. If you're looking to join the pack, there's never been a better time!
Dogs continue to be the number one choice for pet parents across the country, and it doesn't look like that's going to change any time soon.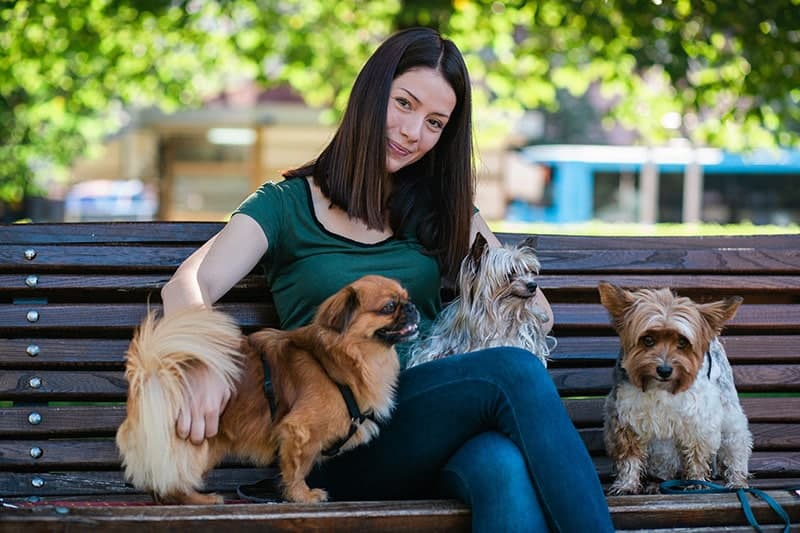 ---
2. Cats account for more than 45 million pet households in the country.
(APPA)
Cats may not be as popular as dogs, but that doesn't mean they should be overlooked. Over 45.3 million households across the US have a cat as their favorite furry friend, and it's no wonder why.
These independent and curious creatures can keep themselves occupied with toys and even make sure you never miss a meal! Cats have been gaining popularity over the past few years, and it looks like they're here to stay.
In fact, more people are turning to cats due to their low-maintenance lifestyle and ability to fit seamlessly into any home.
---
3. Fish are the third most popular pet in the US, with close to 12 million households owning a tank.
(Insurance Information Institute)
Fish may not be as cuddly as cats or dogs, but they certainly provide a unique atmosphere to any home. With approximately 11.8 million households owning a tank, it's no surprise that these small aquatic creatures are the third most popular pet in the US.
Whether you want to add some color and life to your living space or simply enjoy the calming effects of a fish tank, there's no denying that they are a great addition to any home.
You can choose to go with the classics—like goldfish and guppies—or opt for something more exotic. Either way, fish can be an entertaining pet option for anyone who loves watching them swim around.
---
4. Birds are found in nearly 10 million households in the United States.
(Insurance Information Institute)
From parakeets to macaws, birds are now a popular pet choice for many households in the US. Whether it's their colorful plumage or melodic song, these feathered friends have been drawing in admirers for centuries.
Today, around 9.9 million households across the country own a bird—and it's no wonder why. These small creatures are some of the smartest animals out there, and they can even learn to talk with enough training!
Not to mention, owning a bird is relatively low maintenance compared to other pet types. So, if you're looking for an affectionate companion without all the fuss, then a bird might be the perfect pet for you.
---
5. Reptiles and amphibians have become increasingly popular over the years, with nearly 5 million households owning them in 2022.
(Oddly Cute Pets)
Reptiles and amphibians are no longer seen as strange or uncommon pets; these days, they're becoming more and more popular throughout the US. In 2022, nearly 5 million households owned one of these scaly or slimy friends—and it's easy to understand why!
Not only are they low-maintenance and require little in the way of grooming, but reptiles and amphibians also come in a variety of shapes and sizes. From tiny geckos to giant tortoises, there are plenty of options for any pet lover.
Plus, many of these creatures have incredibly long lifespans, meaning you can enjoy their company for years to come. If you're looking for an interesting and low-maintenance pet, then reptiles and amphibians might be the perfect choice.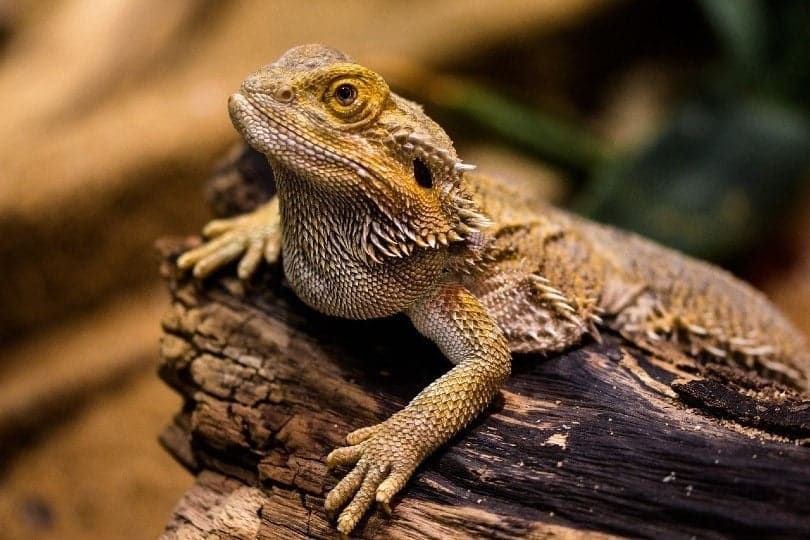 ---
Statistics According to Pet Type
6. Labrador Retrievers are the most popular type of dog in the United States. 
(AKC)
There's no doubt about it: Labrador Retrievers are the most popular dog breed in the United States. In 2022, nearly one-third of all pet households owned a Lab—and it's no surprise as to why!
These sweet and loyal pups have been adored by families for generations due to their playful personalities and intelligence. Not to mention, Labs come in a variety of colors, shapes, and sizes—so it's easy to find one that fits your lifestyle.
If you're looking for a new furry friend that's sure to bring lots of love and laughter into your life, then Labradors are the perfect breed for you.
---
7. The Ragdoll is the most popular cat type in the country.
(AKC)
This one might come as a surprise, but the Ragdoll is the most popular type of cat in the US. Ragdolls are known for their laid-back personalities and intelligence, making them the perfect lap cat.
But don't let their mellow attitude fool you—these cats are still full of energy! From chasing toys around the house to snuggling up on a cozy blanket, Ragdolls always find a way to keep themselves entertained.
With over 4 million households owning a Ragdoll in 2022, it's clear that these cats are becoming more popular every year, with 2023 being no exception. They are perfect for love and cuddles with you when you need them most.
---
Various Pet Statistics
8. Dog owners spend nearly 50% more on pet care compared to cat owners.
(TD Ameritrade)
The average dog owner spends nearly $1,200 each year on their pup's needs—that's almost double what the average cat owner shells out for their feline friends ($687). But why is this the case?
Mainly because dogs require more maintenance, from frequent vet visits to doggy daycare and chew toys galore. It's simply a matter of needs, as dogs generally require more attention and care than cats.
Furthermore, the vet visits alone can add up quickly—dog owners are estimated to spend almost $500 alone on yearly vet visits and preventative care.
---
9. Roughly 90% of pet owners believe their pets comforted them during the pandemic.
(TD Ameritrade)
When COVID-19 hit, it's safe to say that many of us needed a furry friend to lean on. It turns out that an overwhelming majority of pet owners (89%) believed their pets provided them with comfort during the pandemic.
For those living alone, having a pet around can be especially beneficial to mental health. After all, studies have found that pets can help reduce stress, depression, and anxiety.
It's no wonder that many pet owners are cherishing their fur babies even more during these trying times. But we got through it, so it appears that our furry friends may have had a positive impact after all!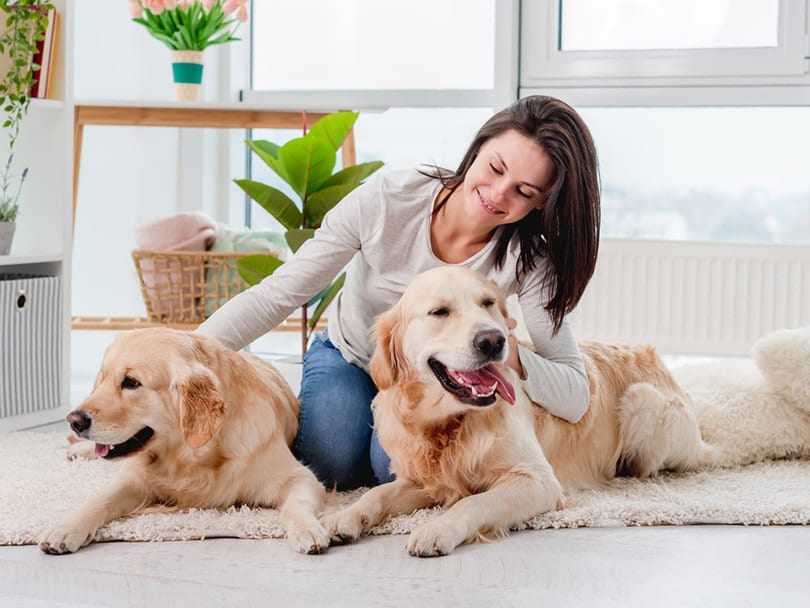 ---
10. Wyoming has more pet owners than any other state.
(AVMA)
It appears that Wyoming is the most pet-friendly state in America. According to a survey conducted in 2022, nearly 73% of households in the Cowboy State own at least one pet.
Interestingly enough, this statistic doesn't just apply to cats and dogs—Wyoming also has more reptile and amphibian owners than any other state.
If you're looking for a pet-friendly place to call home, you should definitely consider Wyoming! With its high number of pet owners and stunning natural scenery, it's no wonder why so many families have chosen to make this their home.
---
Frequently Asked Questions About Popular Pets
What are the most popular types of pets in the US?
When it comes to pet-keeping, cats and dogs reign supreme in the United States. But that doesn't mean people don't also enjoy caring for other creatures such as fish, birds, reptiles, rabbits, and other small mammals.
What's the average cost of owning a pet?
Owning a pet in the US can be costly, depending on which kind of animal you choose. For example, dogs and cats are more expensive than fish or small mammals. On average, you're looking at anywhere from $700 to over $1,000 in annual pet expenses. (CNET)
What is the most common way people get pets?
Here in the US, numerous individuals choose to adopt their pets from shelters and rescue shelters as opposed to buying them from breeders or pet stores. Nevertheless, there are still those who favor purchasing a furry companion in this manner instead.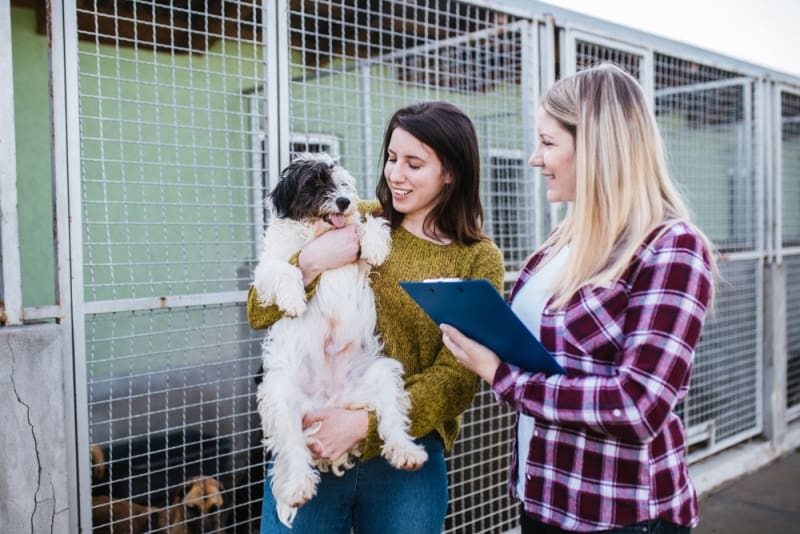 How many households in the US have a pet?
A staggering 75% of all US households have a pet, amounting to an impressive 140 million homes across the nation. (Insurance Information Institute)
What percentage of Americans consider their pets to be members of the family?
An incredible 85% of Americans treat their pets as if they are part of the family. Our deep affection for our beloved animals is truly remarkable! (Phys.org)
What are the benefits of owning a pet?
More than just providing companionship and unconditional love, having a pet can have significant physical and mental health benefits. Research has demonstrated that owning a pet can lower your stress levels, promote cardiovascular health, and even combat depression.
---
Conclusion
Although cats and dogs continue to be the favorite among Americans, they're not the only pet friends garnering attention. From fish and reptiles to rabbits and birds, many people are opting for more unconventional pets these days.
Whatever type of animal you choose as your companion, make sure that you're dedicated to its care—for it will become part of your family forever!
---
Featured Image Credit: Chewy, Unsplash