Pango Pets® is a free resource offering expert, researched information on pets. We publish pet care news, tips, and pet product buying advice for owners of a wide variety of companion animals, from cats and dogs to hamsters and horses.
Pango Pets® was founded in 2016 and is one of the most trusted online content publishers, producing premium content that is designed to educate and inform a wide range of audiences.
Writers and Veterinarians That Have Contributed To This Website
Veterinarians
Dr. Jennifer Coates, DVM
Dr. Jennifer Coates was valedictorian of her graduating class at the VA-MD Regional College of Veterinary Medicine and has practiced in Virginia, Wyoming, and Colorado. She is also the author of numerous articles, short stories, and books, including the Dictionary of Veterinary Terms, Vet-Speak Deciphered for the Non-Veterinarian. She lives in Fort Collins, Colorado with her husband, children, dog (Apollo), and cat (Minerva).
---
Dr. Catharine Hennessy, DVM
Dr. Catharine Hennessy graduated from North Carolina State University in 2001 with a Doctor of Veterinary Medicine. She has practiced as a large animal veterinarian, and as a consultant for the pharmaceutical industry. She is currently a small animal veterinarian. Her passion is improving her clients' lives by creating health for their dogs and cats. When not at work, she spends time with her husband, two sons, her chihuahua and three cats.
---
Dr. TB Thompson, DVM
Dr. TB Thompson has been practicing as a dog and cat veterinarian since 2000. She's worked with exotic pets, wildlife, dogs, and cats in general practice and emergency pet hospitals. Dr. Thompson loves teaching people how to care for their pets in a gentle, sustainable way. With two amazing dogs and one awesome husband around, she learns something new every day about how to be happier in this world.
---
Dr. Chyrle Bonk, DVM
Dr. Chyrle Bonk earned her Doctor of Veterinary Medicine from Oregon State University. Chyrle has been practicing veterinary medicine since 2010. She currently works as a mixed animal veterinarian and rancher in a rural town in Idaho. When not practicing, ranching, or writing, she spends her free time with her husband and two little boys somewhere in the Idaho wilderness.
---
Dr. Addie Reinhard, DVM
Dr. Addie Reinhard is an experienced companion animal veterinarian. She graduated from the University of Tennessee College of Veterinary Medicine and currently practices in the central Kentucky region. She has special interests in client communication, preventative care, dermatology, and creating helpful educational resources for pet parents. She lives in Lexington, KY with her husband, greyhound, and four cats.
---
Writers
Angela Stringfellow
Angela has over a decade of experience in branding, PR and digital publishing and is founder and CEO of Coda Concepts. She's been featured in Forbes, AMEX Open Forum and Business.com. Follow Angela on LinkedIn and Twitter.
---
Cynthia L. Olson
Cynthia is the managing editor and frequent contributor. She lives with her husband in Southern California. Cynthia is passionate about helping pet parents create a healthy lifestyle through preventative healthcare and positive enrichment for a long, vibrant life of their four-legged friends. She's raised and cared for many pets (mostly dogs), and has been writing about pet-focused topics, advice and trends since 2014.
Featured Contributor:
---
Jenny Jarvis
Jenny is a frequent contributing author for Pango Pets. She's originally from Central Ohio but has lived all over the world with her family, including Texas, Florida and Germany, among other places. She's taken her two fur babies (and human ones, too) with her along the way and currently calls Eastern PA home. Jenny has been writing on all things pets (mostly focused on dogs) since 2015 and hopes to continue honing her expertise for many years to come.
Featured Contributor:
---
Monica Mizzi
Monica is a freelance writer and digital marketer with a soft spot for all fluffy creatures. She's written 100+ articles about animal care, ranging from how to train puppies to the healthiest pet snacks on the market. Having grown up with a Tabby cat and later a Netherland Dwarf rabbit, she's always had a love for animals. While she's now on the road too much to take care of her own pet, she's found an innovative solution: take care of other people's pets! She's now something of a professional cat sitter, having taken care of nine gorgeous cats just in 2019! Her dream is to one day visit Antarctica to see penguins marching.
Featured Contributor:
---
Kristin Hitchcock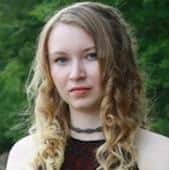 Kristin Hitchcock is a frequent contributor at Pango Pets. She was born and raised in Tennessee and currently lives there with her husband and toddler. Kristin is passionate about helping pet parents weave a fulfilling and enriching life for their pets by educating them about lesser-known topics and helping them make the best decisions possible for their pets. She owns three dogs, three cats, two fish, and a lizard.
Featured Contributor:
---
Emma Stenhouse
Emma is a freelance writer, specializing in writing about pets, outdoor pursuits, and family living.
Emma is from the UK, and has lived in Costa Rica and New Zealand before moving to a smallholding in Spain with her husband, their two-year-old daughter, and 14 animals. This includes dogs, cats, horses, and poultry. She enjoys trail riding in the mountains near their home, riding her horse Trifle (who was a wedding present!) and taking along her two dogs Ronnie and Blue, who love adventures. Her other dogs, Rosie and Max, can usually be found having a snooze at home.
Emma is passionate about rescuing animals and providing them with a new life after being abandoned or abused. As well as their own four rescue dogs, Emma also fosters dogs for rehoming, providing them with love and training while searching for their forever homes.
Featured Contributor:
---
Lauren Corona
Lauren Corona is a regular contributor to Pango Pets, as well as a range of other websites, pet-related and otherwise. Although she has experience with many kinds of pets, large and small, dogs are her true love, and she particularly enjoys writing about canine care and behavior. Lauren has been writing about pet care and pet products since 2010. She lives in England, in the beautiful Oxfordshire countryside, with her husband and their dog, Nola.
Featured Contributor:
---
Rebecca Desfosse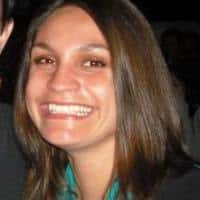 Rebecca Desfosse is a frequent contributor to Pango Pets. She's a freelance writer who has been writing about pets and pet care topics since 2011. She has contributed to publications such as PetMD, Petcentric, Care.com and more. Rebecca, her husband and two boys live at the beautiful Jersey Shore. They are the pet parents and best pals to two Shiba Inu dogs and two rambunctious cats. She is passionate about sharing creative and unique ways pet parents can enrich the lives of their pets.
Featured Contributor:
---
Ana Markovic
Ana is a frequent contributor at Pango Pets. She comes from a sunny and warm region of central Serbia, but now she lives a little up north in the city of Novi Sad. Ana is passionate about helping pet owners provide their four-legged friends with the care and attention they need to be able to lead healthy lives. She had two cats named Ceca and Lunja while she was growing up, together with a parrot named Kica. Ana has been writing about pet-related topics, advice, and trends since 2016.
Featured Contributor:
---
Caitlin McCormack
Caitlin is a freelance lifestyle writer and a frequent contributor at Pango Pets. Caitlin is based in the great white north in friendly Toronto, Canada. She lives with her husband, two sons, rescue dog, and cat. Caitlin is passionate about helping pet parents learn about the newest, trendiest, and most helpful products to help their four-legged friends live a long and happy life. She's always had a pet in her life — from ferrets and cockatiels to mice, fish, dogs, and cats, and has been writing about pet-focused topics, advice and trends since 2012, and was previously the editor and contributor for Yahoo Canada Pets' popular website.
Featured Contributor:
---
Richard Rowlands
Richard is a writer and marketer for the pet industry. He is from the UK, but has lived abroad in Japan and South Korea. Richard has shared his life with pets since childhood, and currently has a rescue pug named Bertie. These days, he works with veterinarians and pet businesses to improve their marketing and increase profits. To find out more, please visit his website.
Featured Contributor:
---
Melanie Green
Melanie is a writer for Pango Pets. She has more than 8 years of experience as an educator for AZA accredited facilities, including Tampa's Lowry Park Zoo and the Florida Aquarium. She's passionate about pet safety, holistic pet health, and trying out new products. She has been writing professionally since 2009. She has a Master of Fine Arts in Creative Writing from National University and a Bachelor of Arts in Writing from the University of Tampa. She lives in Tampa, Florida with her three dogs, husband, and son.
Featured Contributor:
---
Nicole Adams
Nicole Adams is a writer residing in the mountains of Vermont with her two rescue dogs. She specializes in all things dog, but her passions are canine nutrition and holistic health. With more than 20 years of experience in obedience and behavioral training, Nicole is a lifelong animal rescuer and advocate. She loves to use writing as a way to educate pet parents on how to do their best when it comes to their furry loved ones.
Featured Contributor:
---
Jennifer Corter
Jennifer is a freelance writer and blogger, and is a lover of all animals, especially her Pomeranian, Sasha. She lives in northwest New Jersey with her husband and son. Jennifer enjoys sharing her love of animals through her writing, helping other pet parents give their fur-babies the best life possible.
Featured Contributor:
---
Ali Luke
Ali Luke is a regular contributor to Pango Pets and lives in Leeds in the UK with her husband and two young children. She's had a number of pets over the years — adventurous rabbits, rather vicious hamsters, breeding gerbils, and a very lazy cat. She's looking forward to introducing her kids to caring for pets as they grow older.
Featured Contributor:
---
How We Support Pango Pets
Pango Pets is a participant in the Amazon Services LLC Associates Program, an affiliate advertising program designed to provide a means for us to earn fees by linking to Amazon.com and affiliated sites. We include Amazon links to many of the products we feature on our site. If you click on one of those links and make a purchase on Amazon, we receive a small percentage of the purchase price in the form of a commission directly from Amazon. You can read more about The Amazon Affiliate Program here.
This is how we're able to fund and support the work we do at Pango Pets, so that we can bring you the best pet news, tips, and product buying advice for pet owners and remain a free and unbiased resource.