What are the most important questions to ask pet adoption centers and shelters when you're considering adopting a pet?
Pet overpopulation is a problem and it's estimated that 6.5 million animals enter pet shelters in the US every year. Sadly a portion of the animals have to be euthanized to make room for newcomers. For the lucky ones who find homes, finding the right one is crucial for helping the pet's well-being.
There are many reasons people choose to adopt a pet. For couples, it can be a great way to prepare for parenthood. For others, those who might be struggling with life, work, or mental health issues, a loving and playful companion can help cope with stress. Some organizations specialize in placing pets in homes for people who have specific needs or lifestyles. For example, in ConsumersAdvocate.org's article on K9s for Warriors, Shari Duval (founder of K9s for Warriors) says "The skillsets our dogs learn help these warriors with anxiety, isolation, depression, and nightmares." K9s for Warriors is an organization dedicated to placing service dogs with post 9/11 veterans suffering from PTSD, TBI, or MST.
Regardless of why exactly you want a pet in your life, choosing to adopt a pet can be an exciting, stressful, and, most importantly, rewarding decision! We'd like to help you make the best, informed decision you can! So to better prepare you for welcoming a new four-legged friend into your home, you'll need to ask the pet adoption center or shelter a few important questions to help you find the furry companion that's right for you. We asked 30 pet experts to share their insight on the most important questions to ask when adopting a pet. Below you'll find their responses.
Meet Our Panel of Pet Experts!
---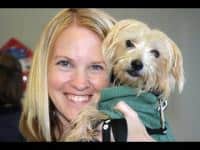 Jamie Thomas
Jamie Thomas is the Executive Director at Motley Zoo Animal Rescue. She's a dog behavior and pet adoption & fostering expert, and has fostered more than 1,000 animals in her very own home. Twitter: @MotleyZooRescue
The most important question to ask when adopting a pet is…
"Are you a shelter or a rescue?
Like libraries and bookstore, both have books – but operate very differently – so do animal shelters and rescues. The answer will determine the way the adoption process will go – namely how much information is asked of you, how quickly the process will occur and how well they know the animal you are adopting.
Shelters are physical locations that house a number of animals on site. They often take in strays and people who bring animals to them (the same day) and may be called a humane society. They may be a private foundation or government (city/ county) run. It's what you think of when people say the pound.
Rescues are private organizations that typically have no facility. They operate virtually by utilizing foster homes (people who volunteer to watch animals in their homes until an adoptive home is found). They are usually much smaller organizations, though they can provide much more individualized care for each animal – they typically take animals from shelters who would otherwise be euthanized because the shelter can't care for their needs – needs that are often temporary/ fixable.
As you can imagine shelters do not have as much information about their animals, whereas people who live with them do…shelters need to get
animals out fast, before they fill up – so focus on immediacy/ same day adoptions – whereas rescues do not fill up physically and can take a little more time to ensure the match is really suitable. Rescues usually do not do same day adoptions. As a result, they will ask you more information (to get to know you well as they have the animals) so the process may take a bit longer.
Neither is better than the other- they both serve the varying needs of people and those animals…but understanding what the limitations and or requirements are in advance, will help you have a successful adoption."
---
Denise Fleck
Denise Fleck is the Pet Safety Crusader,™ having taught more than 15,000 humans to rescue Rover or help Fluffy feel better. Her mission is to help YOU make a difference in the life of an animal through Pet First-Aid, Senior Pet Care, and Disaster Preparedness training. Twitter: @thesunnydog
The most important questions to consider are…
"Ask the shelter if they will spay or neuter, provide vaccines, and insert a microchip and if there are any special medical conditions they are aware of and what the pet's energy level appears to be. You then need to assess your budget to handle medical care if required as well as your availability to provide the animal with the level of exercise and quality time spent with you.
Ask the shelter the expected size of the pet. Of course, you want to know that for yourself, but if you rent…many landlords, unfortunately, place restrictions on size and breed, so don't bring that 20lbs. puppy to a place that only allows 40 lbs. dogs and under unless you are prepared to move as he grows.
Worst case scenario, it isn't working out after you have given it a fair amount of time. Some dogs take 3 months or longer to really settle in, so ask the shelter, what happens if…? Can you bring the pet back for them to rehome?"
---
Michael Morefield
Michael Morefield, the Marketing and Communications Director for the Arizona Animal Welfare League, Arizona's oldest and largest no-kill shelter, which rescues more 4,000 animals a year.
The most important questions to ask when adopting a pet are…
"One of the most important questions to ask the adoption center or shelter is the medical history of the animal. Any reputable shelter or rescue should be upfront and transparent about any medical records they have on the animal you are interested in adopting. The reason is twofold: you will learn about the animal and the organization. It will help you understand if the animal is up-to-date on vaccines, spayed or neutered, and has any medical conditions you should be aware of. If the shelter or center do not have any medical records, the animal isn't vaccinated and hasn't received any medical exams by a veterinarian, it may be indicative of how the animal was cared for at the adoption center or shelter.
A vital aspect of adopting an animal is how well they match your personality, so ask how they do behavioral assessments on their animals. Do they test their dog socialization skills? How do they determine their desired activity level? What do they know about the animal's personality and how did they assess that? Factors such as these will significantly affect your life with them, positively or negatively. They should have notes on their assessments and the animal's personality that will help you make the perfect match.
A seemingly small but important question to ask is what they are currently feeding the animal. Knowing that information will make the transition into your home easier without causing undue stress, like very upset stomachs or not eating."
---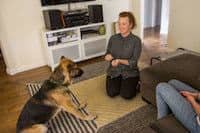 Alexandra Bassett
Alexandra Bassett​ is a professional dog trainer​ ​and owner of​ Dog Savvy Los Angeles, a positive dog, and puppy training company​ ​based in Los Angeles. Twitter: @DogSavvyLA​
Top questions to ask when adopting a pet are…
"For owner-surrendered dogs:
Why was the dog surrendered?
Has the dog undergone a behavioral assessment?
Has the dog ever bitten anyone?
Can the dog be left alone?
Does the dog guard food or toys from people​ or other dogs​?
How does the dog behave when walked on a leash?​
Was the dog adopted and returned to the shelter before? (Dogs that have been adopted and returned to the shelter often have behavioral problems. They get returned quickly because they display the unwanted behavior ​almost immediately once taken home​​.​)​
For stray dogs:
For dogs with an unknown history like strays, it's practically impossible to know what sort of behavior to expect once the dog is brought home. It's a good idea to ask ​if it's possible ​to walk the dog on a leash ​outside to see how the dog responds to the outside world.
Potential adopters should observe the dog to see whether it responds confidently, cautiously, or fearfully to the environment. Dogs with strong protective instincts may bark and lunge at anything unknown, while fearful dogs will visibly shake or try to flee from anything unknown. Confident dogs with easy-going temperaments tend to take more interest in exploring the environment, showing little concern for strangers, loud sounds like sirens, or fast moving objects like motorcycles."
---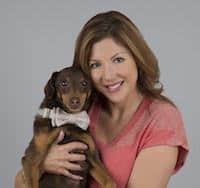 Laura Vorreyer
Laura Vorreyer pioneered the dog-walking industry in Hollywood over 15 years ago and is the author of the new book, The Pet Sitter's Tale. She is the owner of the pet care company Your Dog's Best Friend, a premier dog-walking and pet-sitting business in Los Angeles. Laura has taught pet-sitting and dog-walking classes in Los Angeles and is also a passionate advocate for animal rights. She remains dedicated to pet rescue.
The best questions to ask a shelter or pet adoption center are…
"General history of the pet. Find out if the pet was abused. Is this a stray with no history or is this an owner surrendered pet? Sometimes the adoption agency can be tight-lipped about any history they know about the pet. This is a good time to pry. In certain states, employees only have to answer yes or no to the question. Ask if the dog has bit anyone, or ask if the dog has attacked anyone. This can be different from biting anyone. Always ask the employees and volunteers if they have witnessed aggression from the pet. Unfortunately, adoption centers can be very stressful on animals and even the most docile animal can act aggressively if they need to defend themselves so ask about any behavior assessments.
What testing has been done on the pet? Has the dog been given a temperament or socialization test? They should be able to tell you the results and their findings. The people that have been working with the adoptable pets know quite a bit about their personalities because they see them day in and day out. Ask them to give their opinion on if the pet will be a good fit for your home.
In all cases – ask questions! Again, the staff is your best resource for determining if the pet is good for you and your circumstances."
---
Laurie Chen
After learning about animal welfare on a trip to Thailand, Laurie Chen connected with an organization that helped re-home and train street dogs. She adopted her dog Fanta on that trip and was inspired to help other dogs find their forever home. Laurie is the founder of The Global Dog, a social app for dogs and dog lovers. Twitter: @theglobaldog
The most essential question to ask when adopting a pet is…
"Some dogs require special medication, so it is important to be aware of pre-existing conditions. Some dogs have behavioral or training issues – it is important to ask if the dog has aggression issues towards people, other dogs, or other animals. Answering these two main questions will help ensure the potential dog adopter chooses the dog that fits his or her lifestyle."
---
Jeff Lazarus
A pet lover and expert, Jeff Lazarus is the author of Dogtology and Catakism, the humorous narrations of our relationships and connections with our pets.
The most important question to ask when adopting a pet is…
"Dogs and cats deserve our love and the very best home where they will receive it. Because of this, it's important to ask about both the pet and ourselves. You may ask, what are the most common characteristics of this dog or cat and its breed? Are they high-energy, heavy shedders, outspoken? We need to know what to expect in order to avoid a return trip. On the flip side, it's a great idea to talk about how you live your life and ask, am I right for this dog or cat? The goal is to find the match that's best for both of you."
---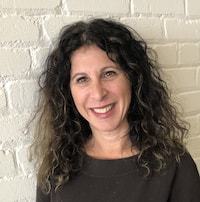 Mindy Tenenbaum
Mindy Tenenbaum, M.Sc Vet Med./Vet.Forensics is the founder and President of DNA My Dog, a canine DNA testing company, serving customers worldwide. Mindy is also actively involved in animal rescue and holds a Master's Degree in Veterinary Forensics, serving as an expert witness in animal abuse cases. Mindy serves on the ASPCA Field Investigations and Response (FIR) Team; and has helped in disaster response and emergency animal sheltering for Hurricanes Sandy, Irma, and Jose.
The most crucial questions to ask when adopting a pet are…
"What is the animal's personality like?
Is the animal socialized? Has there been any history of aggression? Does the animal get along with other dogs or cats? Or is he or she nervous? How is the animal with children? Has the animal been professionally assessed?
These are all important considerations for the safety of both the humans and pets, as well as finding the right pet for your home. The goal for both the adoption center and the adopter should be to find that ideal match. It is important to discuss your family's lifestyle with a shelter or center and also find out the personality of the potential pet so that the animal you choose to adopt is a good fit for your home and you for the pet.
Is there a health guarantee?
Many rescues or shelters offer some sort of health guarantee, such as 2 weeks or 30 days after adoption. This is because viruses can spread in even the best of shelters such as kennel cough in dogs or rhinovirus in cats.
Most of these viruses are treatable, and the rescue may allow you to access their vet at a discounted rate, during this time, or they may incur the cost of some of this initial treatment. Rescues do have limited financial resources so you should understand that you may be expected to pay, at least some, of these costs.
What is the adoption policy of the center or rescue when it comes to a trial period or returning an adopted animal?
It is essential to ask if the rescue offers a trial adoption period if you want to be absolutely sure that the animal will fit in at your home. Also, you should ask what the policy is if it turns out to not be a match and you would like to return the animal. Most organizations will not hesitate to take back the pet, but it is something to be addressed, just to be sure.
All these questions are important to ensure that the transition of a pet to your home is a happy and successful one."
---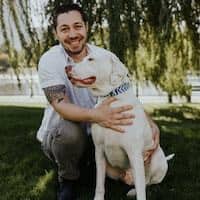 Artur Sousa
Artur Sousa is the founder of adopets a (free) pet adoption platform and app with over 280,000 animals available for adoption all over the U.S.
The most important questions to ask when adopting a pet are…
"Ask about other pets they might have there.
You may have gone to a shelter with a specific animal in mind, but personality/style matter more than looks (sounds familiar?). Be open to meet other animals that you might not have thought of adopting, before leaving the shelter.
Training Level – Are they housebroken?
That should never be a decisive question when adopting. Any animal, of any age, is capable of learning how to best adapt to your rules, granted you are willing to teach. However, if you already know that you won't have as much time, maybe looking for an older pet with some good habits in a home environment might be the way to go. Ask about it when you visit the shelter.
Life commitment
Honestly, this one is more of a question to yourself. You need to know if you are ready to bring another life under yours, a life that will depend on you for as long as it lives. When adopting a pet, you need to be committed to not move to places where you can't have a pet, not date people that don't like your pet and not leaving your pet behind because you want to travel the world. They can't be a side part of your life, they're an integral piece of it, and every decision from now on has to take their well-being into consideration too.
In return, you will have the most loyal companion, that sees you as the coolest kid on the block and will do anything to make you happy."
---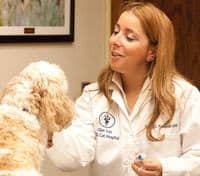 Dr. Ashley Rossman
Dr. Ashley Rossman, DVM has been a practicing veterinarian since 2006. She is a co-owner of Glen Oak Dog and Cat Hospital in Glenview, Illinois. Dr. Rossman has volunteered with several different animal rescue organizations including Tree House, Touched by an Animal and Home to Home dog rescue. She is a strong advocate for animal rescue.
The most vital questions to ask when adopting a pet are…
"If one is adopting a dog, it's important to ask the following:
Is the dog house trained, good with children, good with strangers, good with other dogs?
Is the dog up-to-date on veterinary care?
Does the dog have any medical or behavioral issues such as food aggression or excessive barking?
Does the dog require professional grooming on a regular basis?
Does the dog have any specific dietary needs or restrictions?
Is the dog leash trained?
What are the dog's daily exercise needs?
Ask the shelter staff if they have done behavioral testing on the dog. If so, what were the results?
If the dog was returned or surrendered, try to find out why.
It is very important that the new adoptive parents have all the information they need to be confident the pet is a good fit in their home.
If one is adopting a cat, it is important to ask the following:
Has the cat been tested for FIV/FELV?
Has the cat been vaccinated, dewormed, and spayed/neutered?
Is the cat tolerant of other cats, dogs, and kids?
Does the cat have any specific dietary needs or restrictions?
Does the cat have any current medical issues?"
---
Karen Heald
Karen Heald is the Executive Director and Medical Coordinator for NorCal Boxer Rescue. Twitter: @ncalboxerrescue
Top questions to ask when adopting a pet are…
"First, find out what you can about the dog's energy level and exercise requirements. People have differing ideas about what constitutes a mellow dog or a high energy one, so try to get as specific an answer as you can. Does the dog require two or more hours of vigorous exercise each day? Is she content with a 30-minute walk around the neighborhood? You want to make sure that the amount of exercise your dog needs is an amount that you have time to provide and that you would also enjoy partaking in yourself.
If you have young children in your home, are planning a family, or expect frequent young guests, try to get a sense of the dog's tolerance for young children. While we know, of course, that children should respect a dog's space, even children who mean well often don't understand a dog's subtle cues of discomfort and they just don't realize when their well-intentioned behavior is annoying or threatening to a dog. If you expect your dog to be around young children, ask if the dog has shown any tendencies toward resource guarding – that is, trying to protect anything the dog finds of value (whether that be food, toys, or humans who are giving attention). Is the dog overly exuberant and unaware of its size and strength?
Finally, think about where you plan to keep your dog during the day or night and ask about the dog's tolerance for the accommodations you are willing to offer. Some dogs (like boxers and other snub-nosed breeds) really need to be indoor pets as they cannot tolerate temperatures that other dogs do not find problematic. Other dogs can't be left outside unattended because they are skillful fence-jumpers or escape artists. Make sure that any pet you adopt is one that will be safe in the environment you are able and willing to offer it. Ask questions that will help you understand how the dog is likely to behave in the environment you provide."
---
Trevor MacKellar
Trevor MacKellar, co-owner of Healthy Pet, a chain of independently owned and operated pet stores in Austin, Texas.
The most essentials questions to ask when adopting a pet are…
"One of the most important questions, we think, is finding out what type of food the dog has been eating so that you can continue on that program, even if you plan to introduce new food eventually. This continuity of diet will ensure an easier transition on the dog's digestive system, which is important for overall health.
Unrelated to the specific dog you're thinking of adopting, it's important to know what type of place you're supporting by adopting this dog. Are they a no-kill shelter? Are they for-profit vs. non-profit? How many dogs/cats can they house and what is their current capacity?"
---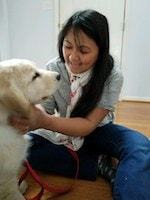 Jennifer Shelly
Jennifer Shelly, VMD, is a graduate of the University of Pennsylvania School of Veterinary Medicine. She worked as a general practitioner in small animal medicine before joining Delaware Valley University's faculty. Dr. Shelly lives in Doylestown, Pennsylvania with her husband, three children, cat, and puppy.
The most important questions to ask when adopting a pet are…
"Has this dog displayed any food aggression? (When the dog growls when you try to take away his food.)
Has this dog displayed any cage aggression? (Note, dog barking excessively at a cage does not necessarily mean aggression.)
Has the dog ever bitten anyone, and if so, do we know what the circumstances were? It is important to remember that any dog in a shelter situation may not be able to behave as they naturally would, as they are in high anxiety situations.
Unfortunately, some adoptable dogs can be mislabeled as aggressive and therefore become unadoptable, when sadly they were genuinely anxious. It is amazing how some of the problem dogs, when put in a loving home, with the proper training and care, can blossom into confident, sweet, and gentle dogs."
---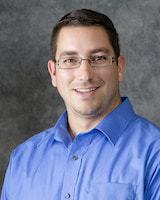 Dr. Brian Ogle
Dr. Brian Ogle is an assistant professor of anthrozoology with specialties in zoos, aquariums, animal shelters, human-wildlife conflict and pet/animal ownership at Beacon College in Leesburg, Fla. – America's first higher-education institution accredited to award bachelor's degrees primarily to students with learning disabilities, ADHD, dyslexia, and other learning differences.
The best questions to ask when adopting a pet are…
"If you are adopting a dog, ask the organization if they provide any training classes or recommend any. Training classes are a great bonding experience for you and the dog. They also help to establish home expectations quicker. In addition, always ask what support services are available to you after adopting any animal. It is not uncommon for behavior issues to be noticed or medical problems come to light shortly after bringing a new animal home. It is important to know if the organization has any support for these common issues or can provide any recommendations for services after adopting the animal.
Sometimes, organizations have a store on-site. Ask the individual helping you during the adoption process if there are any items in the store that they would recommend for this specific animal. Different toys, as well as leads, can be recommended based on the behavior testing or notes from the animal care team.
Adopting is the ideal way to get a new pet. The risks of any issues are no different than purchasing an animal from a local store. The organization is dedicated to ensuring finding the animal the best home possible. As a result, take advantage of their knowledge of the animal and any advice they provide you about selecting the best animal to adopt."
---
Dr. Robert Trimble
Robert is a DVM, co-founder, and Head of Veterinary Services at SF-based Fuzzy Pet Health. At Fuzzy, he is responsible for setting the vision, processes and operational models for healthcare delivery. Prior to joining to Fuzzy, Dr. Trimble spent time as a veterinarian at VetPronto and Animal Hospital of Hollister. Dr. Trimble holds a Bachelor of Science and Doctorate in Veterinary Medicine from the University of Illinois Urbana-Champaign. Twitter: @fuzzypethealth
The most important questions to ask when adopting a pet are…
"The first thing to do is grab the attention of one of the adoption team so they can run you through the adoption process and answer all those questions you have Some ideas are: What is your adoption process? This may seem like an obvious one, but you want to know the steps that you need to take before you can take your new fuzzy family member home. Make sure all the people in your household know about the new pet that will soon be arriving into their lives and that you have enough time to get everything ready.
How old do you think the animal is? The shelter veterinary team has to estimate the age by looking at the animal's teeth. This isn't an exact science, unfortunately, but it should give you an idea of the animal 's age. We all love puppies, but elderly dogs and cats make great companions too.
What's the animal's story? Does the pet like to play or does it prefer to nap?
If the animal gets sick when it comes home, do you need to cover the medical costs? Unfortunately, most shelters have limited resources and cannot provide medical care to animals once they have been adopted out. Ask them what their adoption agreement covers.
Can I take her into a playpen or for a short walk to get to know her? This is a great way to get to know your future pet and decide if they'll get along with your level of activity. It also gives you the chance to see how well they walk on a leash or if they'll need further training.
The perfect fuzzy creature is out there, waiting to go on long walks with you or simply fall asleep on your lap while watching your favorite show."
---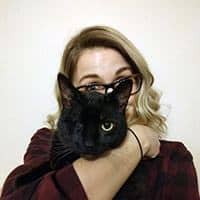 Emily Parker
Emily Parker is a cat mom to 2 black cats, Gus and Louis. Gus only has one eye, but that's why she adopted him in the first place – he was being passed over by others! When she's not writing about cats on her blog, Catological.com, she loves exploring her neighborhood for local kitties and cool new cafes. Twitter: @Catological_EP
Top questions to ask when adopting a pet are…
"You'll want to know what physical state the dog or cat was in when it was accepted into the shelter. Was it injured? Has it undergone any medical procedures since in the care of the shelter? Have there been any illnesses going around the shelter? Just because she's not currently exhibiting symptoms of some nasty germ that's going around, doesn't mean she might not feel the effects soon after you bring her home."
---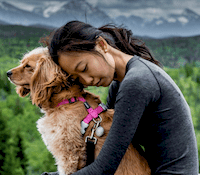 Kay
Kay is a blogger at Paws and Pines sharing tips and tricks on how to live a more eco-friendly lifestyle. When not brainstorming how to protect the planet, she's often out walking or biking (with her dog, obviously) around Amsterdam's canals.
The most vital question to ask when adopting a pet is…
"One of the best things about adopting is that shelters can often share some valuable tidbits about the personality of the pet that you're rescuing. This is one of the most important things you can ask about. Just like humans, animals have a wide range of different personalities that may or may not correspond with their breed. If you're looking for a couch potato to relax with or you work 80 hours per week, perhaps a more mellow dog would be suited to your lifestyle. If you're out and about all the time and looking to bring your dog on holidays to hike the mountains with you, perhaps find one that's nearly bouncing off the walls in excitement. I always advise people: don't seek out a specific breed based on looks. Instead, find a perfect personality fit, and you'll have found your doggie soul mate!"
---
Anthony Newman
Anthony Newman, Canine Behavior Consultant, named New York Magazine's Best Dog Trainer in 2013. I run Calm Energy Dog Training, NYC. Twitter: @CalmEnergyDog
The single most important question to ask a shelter when looking to adopt is…
"Does the dog have any known aggression triggers? If so, what? The three most dangerous causes of aggression, in my experience, are resource guarding, prey drive, and fear/reactivity around children. These can all cause a dog to bite other dogs or people, and in my experience, they're all issues that are not very amenable to therapeutic training. In other words, if a dog at a shelter is known to aggressively guard food or other valuable items (people, places, or things), or be extremely triggered by cats and other small animals, or growl/lunge/snap around noisy running children, those points should be taken extremely seriously when considering adopting.
If you have small children, first of all, don't adopt a dog who's known to have aggression problems around kids. Resource guarding can be dangerous for any dog or person near an aggressive guard dog who has food, bones, treats, or toys. Prey drive can be dangerous to other small dogs if intense enough to cause predatory drift, wherein a dog sees any small fluffy creatures as delicious treats. Even if you don't own another pet, this can be serious because it can mean you can't purge the new dog's needs for physical exercise and social interaction out at the dog park. Which can then lead to a pent-up dog who develops lots of other problems.
Granted, I always take with a grain of salt reports about rescue dogs' aggressiveness or other behavior problems. First of all, because there's only so much they can test for in those typically restricted environments. Second of all because ALL dogs in those situations are going to be their most agitated, anxious, and reactive. So many shelter dogs who are scared, distant, and even aggressive become licking cuddling mushballs after experiencing the stability of a loving family."
---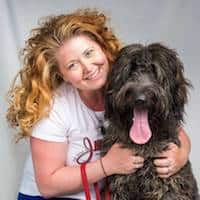 Jessica O'Neill
Jessica O'Neill owns The Canine Habitat, which is a canine behavior rehabilitation and boarding home. She's also the inventor of the JWalker dog harness, a no pull harness with a unique side attachment. Jessica is also the owner of Pet Intel.
The most crucial questions to ask when adopting a pet are…
"When selecting/adopting a dog, owners must understand that there's more to consider than meets the eye. Choosing a Fido that appeals to you physically is usually the first consideration and the easiest. Is the dog the right size? Does he have that cuteness factor that you find irresistible? Once these issues are out of the way and BEFORE you drive off into the sunset, there are other, far more important, factors to consider.
Breed function: Whether you've fallen for a mega mutt or a pure breed, establishing what breed characteristics this dog displays can make or break a happy household.
Shelter's Assessment: Before reviewing the shelter's/ rescue 's temperament assessment of your desired pooch, first find out how long the dog has been in their care. It can take dog days, weeks and sometimes even months to show their true colours, so understanding how long after the dog arrived the assessment was done should give you an idea of the accuracy of the assessment.
With these important elements discussed and understood, next, you need to test drive your pup before making the final commitment. All members of the family (human & canine) should have an opportunity to meet the new potential family member on neutral territory. Don't rush it or put too much pressure on the introduction.
By following this list and the application process of an educated shelter/rescue, you should be ready to adopt!"
---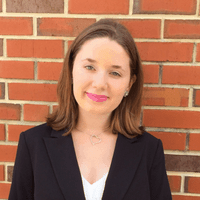 Katelyn Buck
Katelyn Buck works for Treat A Dog, a company that focuses on consistently launching interactive and useful pet products that address needs for both the owner and the dog.
The three important questions to ask before adopting a pet are…
"Has the animal had any kind of obedience training?
Does the dog or cat know any commands you can show me? Is the animal housebroken? Is the cat or dog kennel trained? How are they on walks? Do they pull on the leash? Is the cat or dog easy to train? Some people have the time to train their newly adopted pets whereas others prefer the pet to be housebroken and kennel trained prior to adopting them.
Does the shelter offer any post-adoption help?
Many shelters offer support after the adoption of the cat or dog. For example, some rescue groups offer discounted veterinary appointments and training sessions and other forms of assistance to help the pet transition into their new home.
What fees will I be expected to pay?
The adoption fees vary for different shelters. Adoption fees can also vary depending on the type of pet and the age of the pet."
---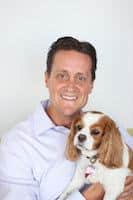 Roger Morgan
Roger Morgan founded pawTree in 2014 to provide natural pet food to help pets and their parents thrive. He is a board member of the American Pet Products Association and a past board member for PetSmart Charities and the Pet Industry Joint Advisory Council. He is dad to dogs, Bella and JoJo. Twitter: @pawTree
The best questions to ask when adopting a pet are…
"What veterinary care has this pet received?
Most animal adoption organizations have the pet's health checked by a veterinarian prior to being placed for adoption. You should request to see what tests have been performed and the results.
Many shelters recommend that the new owners take their pet to a veterinarian for an exam within a certain number of days from the date of adoption as well. This exam may provide more detail on potential breed or age considerations to be mindful of – such as joints, allergies, obesity or other factors.
What food has this pet been eating?
Some shelters send newly adopted pets home with a supply of food that the pet has been eating at the shelter. If not, inquire as to exactly the brand, volume, and timing that has been given at the shelter.
You should continue this diet for a week or so as your pet gets acclimated to his/her new home and environment. Your new family member may be a bit overwhelmed and stressed initially in new surroundings, so it's not advisable to add a dietary change to the mix.
Many pet parents may want to transition the pet to natural or grain-free food, or even a brand other pets in the household eat. You can start this transition during the second week. You should transition his/her food slowly to avoid tummy upset, adding more and more of the new food each day and less of the previous food. This transition should happen over a 7 – 10 day period until your pet is completely on the new food."
---
Aimee Gilbreath
Aimee Gilbreath serves as Executive Director of Michelson Found Animals Foundation, a position she's held since the organization's 2008 inception. She's grown the Foundation from one employee to 70+ and has been responsible for developing and implementing its wide range of innovative programs including its pioneering Microchip Registry, two retail stores through which over 10,000 pets have been adopted. Twitter: @FoundAnimalsOrg
The most important questions to ask and consider when adopting a pet are…
"Temperament: How does this the animal get along with other animals, or even children? If you already own pets, you'll want to consider adopting a new pet that will get along with your current pets. Introducing a new pet into the mix often has it challenges, which can be magnified if the new pet is hostile or skittish around other pets. Additionally, if you have children, you'll want to make sure that you are bringing a pet into the family who isn't a threat to their safety and is patient, especially with younger children. You can find helpful resources about introducing cats and dogs to existing pets and children.
Consider Fostering/Volunteering: If you are not sure if you are ready to adopt, or unsure which type of dog/cat you are looking for, we recommend fostering first with the adoption center, shelter, or local rescue group. It allows you to learn more about the animal you are looking to adopt, and if your lifestyle/personalities are a match. It also helps you gauge if you are ready for the commitment and responsibility of caring for a companion. It also helps the animal by getting them into a temporary home, making space for a new animal at the rescue or shelter, and increases their chance for adoption. And if you fall in love with your foster, you can adopt – it's a win-win!
---
Savannah Vince
Savannah Vince is Director of Municipal Relationships at DocuPet.com, North America's leading pet-licensing solution. Her expertise comes from 10 years operating a training school that supports families with new dogs. She helps them with returning a dog that was not right for them and getting it right next time. Twitter: @docupet
The most crucial questions to consider when adopting a dog are…
"How much time can you commit to exercising your new friend?
What is your home and yard set-up like? Is it suitable for a large dog, a small dog?
What activities do you imagine doing together?
What is your experience with dog ownership? Can you handle a dog with some training/ behavioral issues? Or will this pup be your first?
How much time (and money!) can you commit to grooming?
Are you comfortable adopting a dog that may have had, or currently has health issues?
Once you've settled on what your dream dog would be like, you're ready to start your search!"
---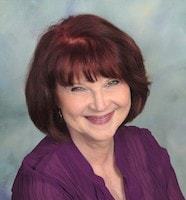 Kac Young
Kac Young, Ph.D., ND DCH author of The (Supposedly) Enlightened Person's Guide to Raising a Dog Hubble & Hattie 2017 and The One Minute Cat Manager
The most important questions to ask yourself before adopting a pet are…
"There are many questions you want to ask a shelter before you adopt a pet. But first, ask yourself a few questions to determine if you are ready to take on the responsibility. These questions will save heartache for you and your pet.
Do you have enough free time to take care of a pet?
If you have other pets, how well do you think they will integrate?
Can you afford pet insurance? The average cost of wellness care for a cat/dog is approximately $150 annually, and that doesn't include medical treatment for a sick pet.
Do you have help if you're away for the weekend?
Are you able to walk your dog at least once a day?
Are you thinking about a puppy/kitten or a mature animal?
Puppies need training and attention. Can you set aside enough time for that?
Mature pets may require extra veterinary care. Can you afford to give them a comfortable retirement?
Do you have a backyard or access to a place for a dog to potty? (Cats can use indoor litter trays)
Are you willing to share your furniture with a pet? Your bed? Will you provide a separate bed for your pet?
Praise goes a long way with pets. Are you willing to have the patience to help him learn from mistakes in a positive, compassionate manner?
Have you considered what diet will provide the best nutrition for your pet?
Will you take your pet on vacation with you, or will you board him or her?
Will you train your dog yourself or get help from a licensed trainer or a school?
Have you taken the time to learn about dog and cat body language and what it means?
Is everyone in your family enthusiastic and committed?
Have you checked out qualified, accredited force-free trainers and behaviorists in your area?
Have you spoken with your local veterinary clinic about health checks, vaccinations and microchipping?
Are you willing to stay committed even through challenging times?"
---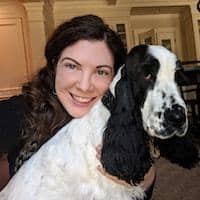 Meg Marrs
Meg Marrs is the Founder and Senior Editor at K9 of Mine, a dog care resource website helping you care for your four-legged canine companion! Twitter: @k9ofmine
The most important factors to consider when adopting a pet are…
"First, you need to consider what you are looking for in a dog. Do you want an exercise partner or a couch potato companion? Is a low-maintenance pooch a must, or are you OK with taking your dog to the groomer every couple of weeks? Is there a particular breed you're interested in?
Understanding the role your dog will play in your life should help narrow down your scope, at least a bit.
Most importantly, be sure to think carefully about what you want in a dog, and how your adopted dog will fit into your life. If you work a full-time job and prefer leisurely strolls over 5-mile jogs, don't get a high-energy dog. If you can't stand noise or have sensitive neighbors, avoid yappy terries.
Making sure to select the best dog for your individual situation and needs is essential to finding your perfect forever friend!"
---
Julia Rohan
If Julia Rohan could walk every dog she met, she would. She created her small business Rover-Time in 2012 because she loves dogs. But she also loves working with pet parents. Julia owns a 6+ year old dog walking & pet sitting
company called Rover-Time, based in Chicago. She also a pet parent and works closely with Chicago's animal rescue community. Twitter: @Rover_Time
The most important questions to ask when adopting a pet are…
"What fears does this dog have? (i.e. children, men, people with disabilities)
Does this dog display aggressive tendencies? (i.e. towards other dogs, children, strangers)
Can this dog be safely left alone for extended periods of time during the workday?
Is this dog comfortable in a crate?
Does this dog walk well on leash?
What history does this dog come with? (i.e. when it was surrendered, did the shelter learn anything about why)
Does this dog jump fences?"
---
Jody Springborn
Jody Springborn has served as an animal caretaker, educator, and technician for shelter rabbits at BunnyLuv Rabbit Resource Center in Van Nuys, CA since 2011. BunnyLuv is a non-profit, no-kill animal rescue and welfare organization offering education, adoption, care, and supplies for domestic rabbits and the humans who love them.
The most important questions you should ask a pet adoption center / shelter when looking to adopt are…
"Ask about the animal's typical behavior. Sometimes people are unaware of an animal's habits, such as being nocturnal, being potentially destructive, usually being messy, not particularly enjoying being petted, etc.
Ask about the animal's social habits. Some animals are perfectly fine being the only pet, while others do much better socially and even health wise if they have a companion.
Ask if the animal has any specialized needs. Some animals may have habits based on memories that make them nervous about certain things. Others have health conditions that would me an they need a special kind of care or diet.
Ask what kind of housing the adoption center/shelter recommends. Many people assume that a cage is appropriate for an animal such as a rabbit, when it isn't.
Ask what kind of flea and/or tick medication is recommended. Animals like rabbits can use one kind of flea medication and be killed by another. It's important to know what's appropriate for the animal."
---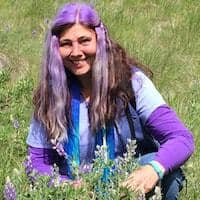 Sally Morgan
Sally Morgan is a holistic physical therapist for pets and people, author of the Amazon best seller DANCES OF THE HEART–CONNECTING WITH ANIMALS, TEDx speaker, an advanced Tellington TTouch horse and dog trainer, and a pet expert.
The most critical areas to cover in a conversation with the shelter staff prior to adopting a pet are…
"A conversation with the pet adoption or rescue is the often the only chance an adopter has to learn important information they may have about your prospective pet. Primarily, adopters should ask for the pet's medical records including any known immunizations (over vaccination can be a contributor to health issues) as well as paper records of those immunizations (rabies in particular).
The next important questions to ask are regarding any information available about the pet's past. Was the pet surrendered from a loving person who had to move out of the country? Was the pet brought to this shelter from one in another part of the country? Was this pet surrendered with another pet that he is close too and should perhaps stay with? ANY information available about the pet's past can be very useful. For instance, if the pet is a rescued greyhound, he may not be suitable for a home with cats. If this pet belonged previously to a senior who went into a care facility, this pet might be best with a the retired couple instead of a family with three toddlers. Learning about the pet's past can tell you much about their suitability to fit into your household and about the types of training and medical issues you may have to be willing to address for the pet. Pets who have a history of abuse may require additional work with a positive trainer to feel comfortable in your home. Most critical in this line of questioning is determining if the pet is good with other animals–will this cat be alright in a multi-cat household? With this dog who may be ok in your single dog household, create a big problem for you if you want to walk your dog with your friends and their dogs? Are you willing to spend a lot of money and time to help this dog have the skills to be calm with other dogs? Are you willing to be responsible for keeping other dogs safe, in particular, if your new adoptee is large and could seriously injure another dog if you have him off leash, or unsupervised around your home or yard?"
---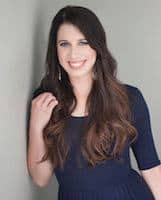 Jenna Regan
Jenna Regan is an award-winning and internationally published pet photographer based in Dallas-Fort Worth. She specializes in capturing the love, bond, and relationship between pets and their people. Jenna serves as the official photographer for several dog events, volunteers with numerous animal rescue organizations, and is active in the Dallas pet community. Her spare time is spent spoiling her dog entourage Jack, Ace, and Leo.
The most important things to ask when adopting a pet are…
"What is food is the pet your interested in currently on and does he or she have any allergies or special dietary needs? Bringing a new pet into your home can be an adjustment for both you and your new family member so you'll want to make the transition as easy and smooth as possible. You'll want to stick with the diet and feeding routine that has already been established to keep your new pet from having any digestive issues.
In addition to the health of any individual pets you are interested in, what is the life expectancy, overall health, and genetics of the breed you're considering adopting? Certain breeds have characteristics that may be worrisome for you such as shorter life expectancies, genetic diseases, or typical health problems. This can translate into expenses and potential heartbreak you should be aware of prior. Shelters may not know the definitive breed of the pets in their care, but breed specific rescues most often have purebreds for adoption and can be a wealth of information for the tendencies of the breed of pet you're interested in."
---
Angela Hook
Angela Hook is a behavioral researcher. Her career of 20 years has focused on how emotions and psychology impact our behavior and relationships to others, as well as dogs.
The most important question to ask when adopting a pet is…
"The big question is really how does the dog's temperament and yours complement each other.
Rescuing a dog is such an emotional decision, and we may be tempted to rescue the sweetest or the most vulnerable or the most physically appealing or energetic.
Every dog is different – different responses to pressure, reactions to the energy of a household, introverted and extroverted, different physical, mental and social needs; none absolutely better or worse than the other, just different.
Ask yourself, what you are able to accommodate, what you are prepared to be open to in terms of training or activity and be aware of what the dog will mirror in your personality?
Ask for a realistic evaluation from the shelter; and 'Ask' the dog who will give you the most honest answer of all – what cues do they give you in terms of calmness, anxiety, and acceptance because it all comes back to how your temperament and the dogs will complement each other."
Top Pet Product Reviews:
---
Featured Image Credit: Okssi, Shutterstock